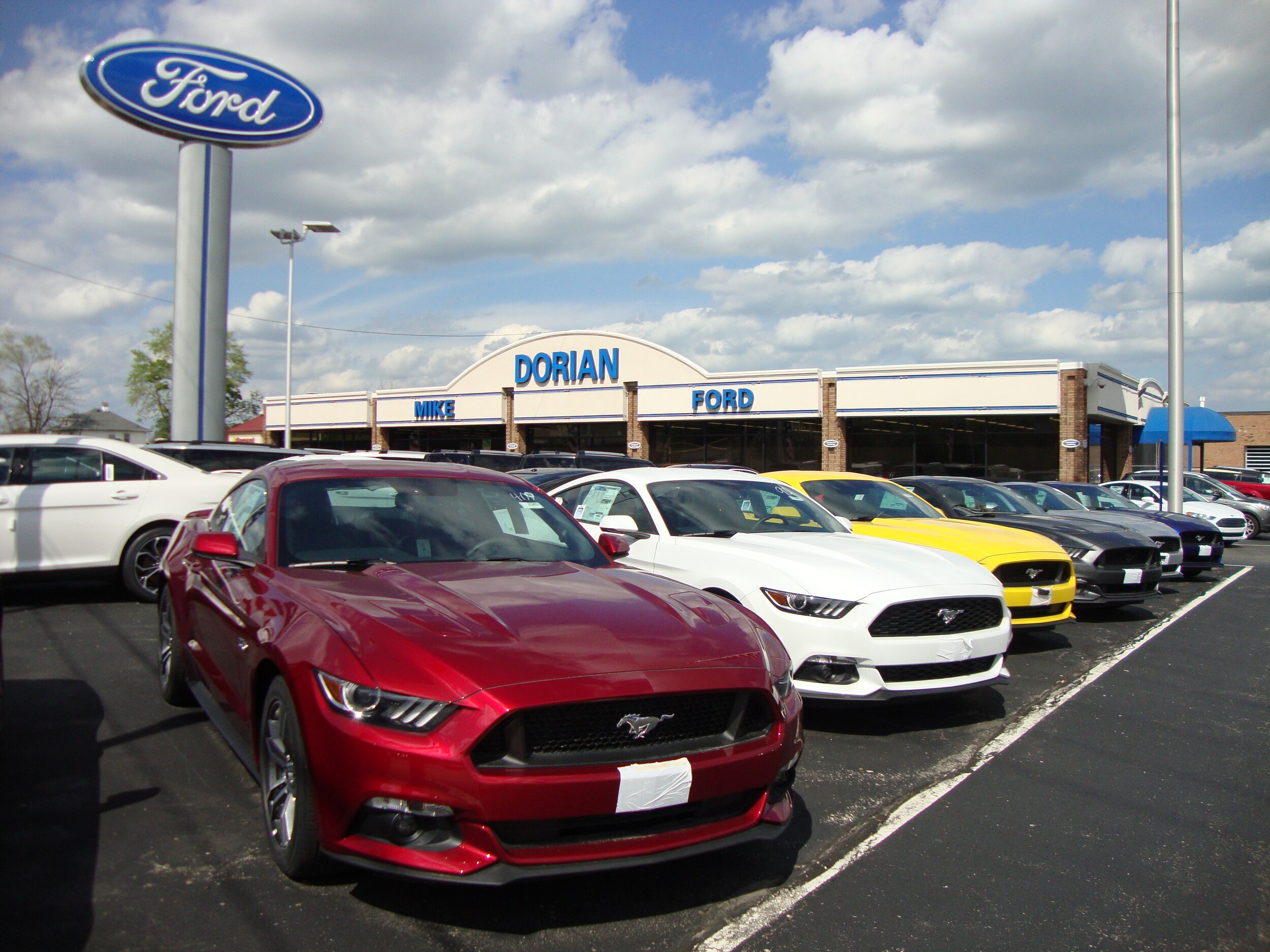 Our devotion to customer service  at Mike Dorian Ford sets us apart from other Clinton Township car dealerships.  We make sure Sterling Heights and Clinton Township, Michigan drivers receive  the prompt and personable service they deserve, and we look forward to speaking  with you. If you are interested in contacting our dealership, please call or  email the appropriate department... if you are unsure who to call, contact the  general info line:
New Vehicle Sales: 888-374-4904
If you are interested in driving a brand new Ford Fiesta, Focus, Fusion, EcoSport, Edge, Escape, Explorer, or other new Ford, our sales staff will be glad to discuss your options and help you find the right automobile at the right price.
Used Vehicle Sales: 888-264-9773
Want to learn more about our incredible selection of pre-owned automobiles? Call our used vehicle sales department to speak with our knowledgeable,  friendly staff!
Finance: 888-374-4904
We know you need payment options that work for you, and our finance team is here to discuss the incredible loans, payment plans, and special deals  we offer.
Collision Center: 888-712-3099
The certified technicians in our collision center complete both large and small repairs. From paint touch ups to total collision repair, we  do it all.
Parts: 888-449-5823
No matter the make or model of your vehicle, we have the parts you need at affordable prices.
Service: 888-712-3099
Does your Ford have a recall notice or need repair work performed? Call our service department to schedule a visit!
Quick Lane: 586-840-1060
Is it time for your car's oil change or maintenance check? Call or stop by Dorian Quick Lane to schedule a visit or become a walk-in appointment
General Info: 888-374-4904
If you are not sure who to call, or need information about our dealership, call this number. We will be happy to help!
Your search for Clinton Township, MI, car dealerships that offer  great service and value ends at Dorian Ford. We are a leading area Ford dealer  and so much more. Contact us today!
DEPARTMENT PHONE NUMBERS
New Vehicle Sales | 888-374-4904
Used Vehicle Sales | 888-264-9773
Finance | 888-374-4904
Collision Center | 888-712-3099
Parts | 888-449-5823
Service | 888-712-3099
Quick Lane | 586-840-1060
General Info | 888-374-4904